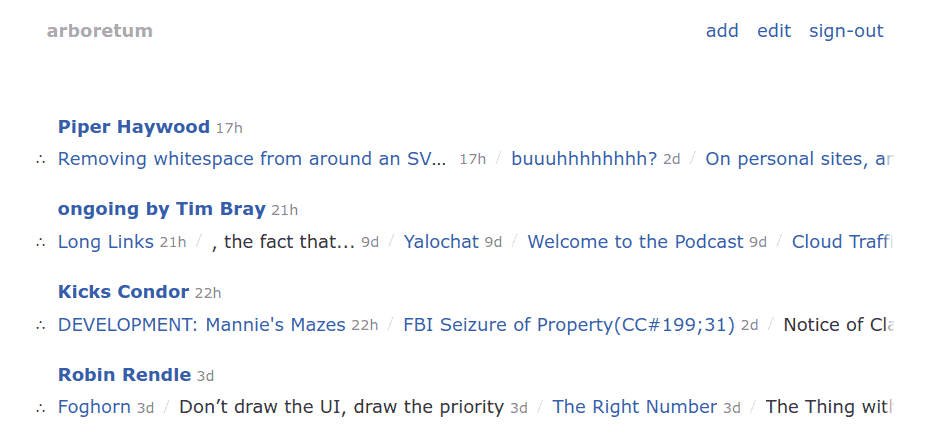 community
Since Fraidycat appeared - about a year ago - a few other riffs on its function have been bubbling up. This is great! Fraidycat is just a small glimpse of what the future will hold for personal Web tools.
Pictured above: a tool called Arboretum by Joshua Hawxwell - a hosted 'feedspeeder'. Not for reading feeds, but for quickly assessing what's out there, much like Fraidycat does.
Fraidycat 2 will offer some options for hosting like this - but Arboretum works today. (We won't release Fraidycat's hosted option until it is robust and simple to use. We also have considerations like scraping TikTok and private Instagram accounts - which is tougher to accomplish without a browser present.)
---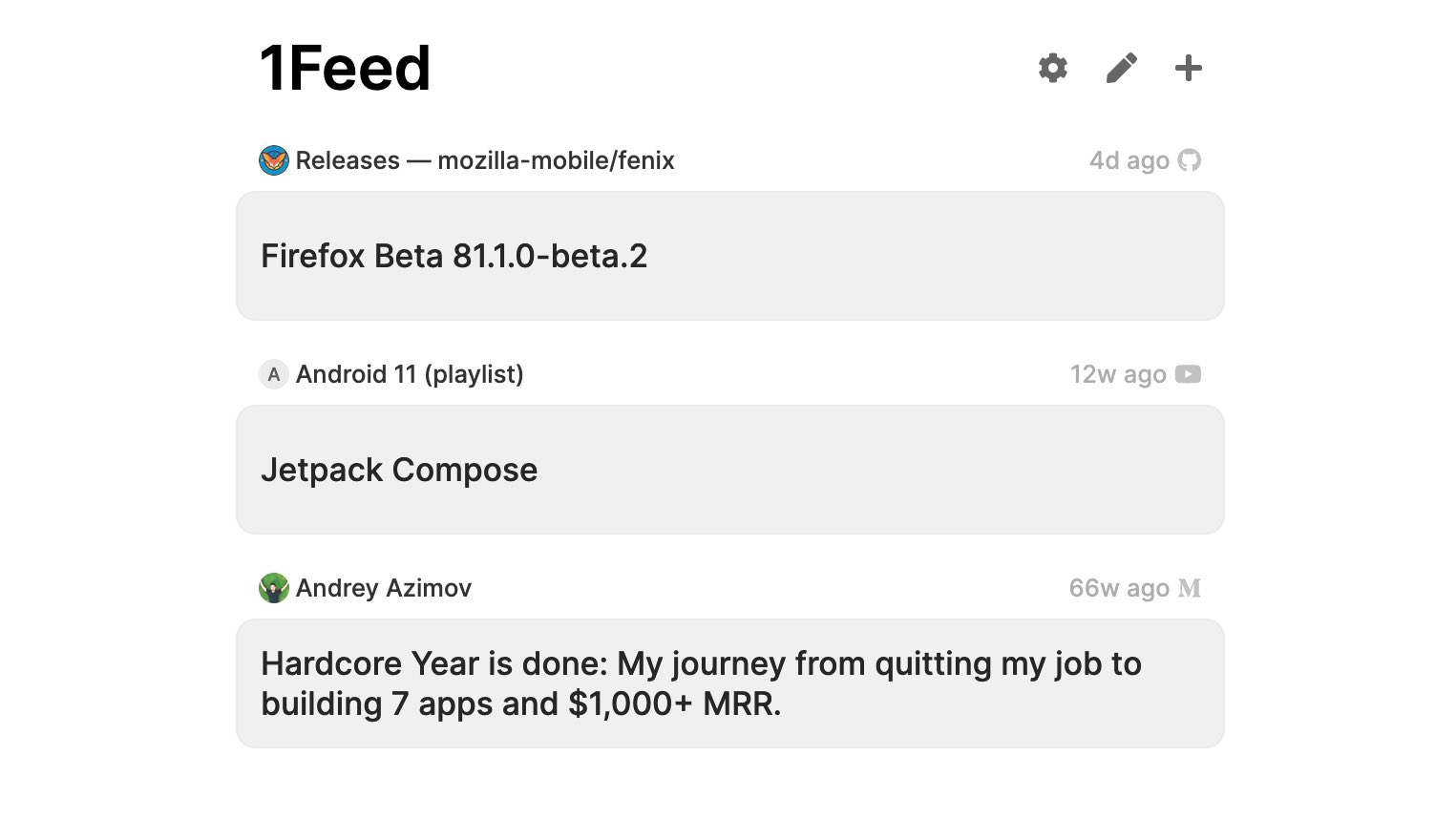 Another related project is the 1Feed app by Ethan. It features a really cool approach to keeping feeds minimal: you can swipe through recent titles, rather than having to show a dense title list.
Hey Matt, curious what you think about this RSS app I'm working on! pic.twitter.com/xvUgofefb3

— Ethan (@Booligoosh) August 29, 2020
If you're working on a feedspeeder of your own, let us know! It's cool to see these efforts appear.

This post accepts webmentions. Do you have the URL to your post?
You may also leave an anonymous comment. All comments are moderated.