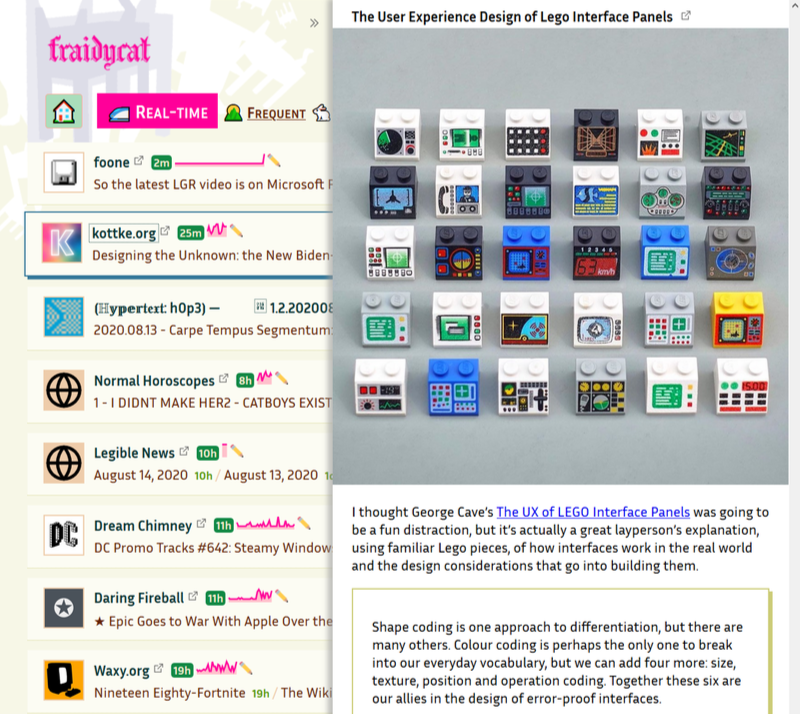 tease
Let's cut into it, shall we? The first massive change in Fraidycat 2 will be this panel for viewing recent posts! Read even Twitter and Instagram feeds from the comfort of your own "home".
Here's a shot of the new panel when reading a Twitter feed: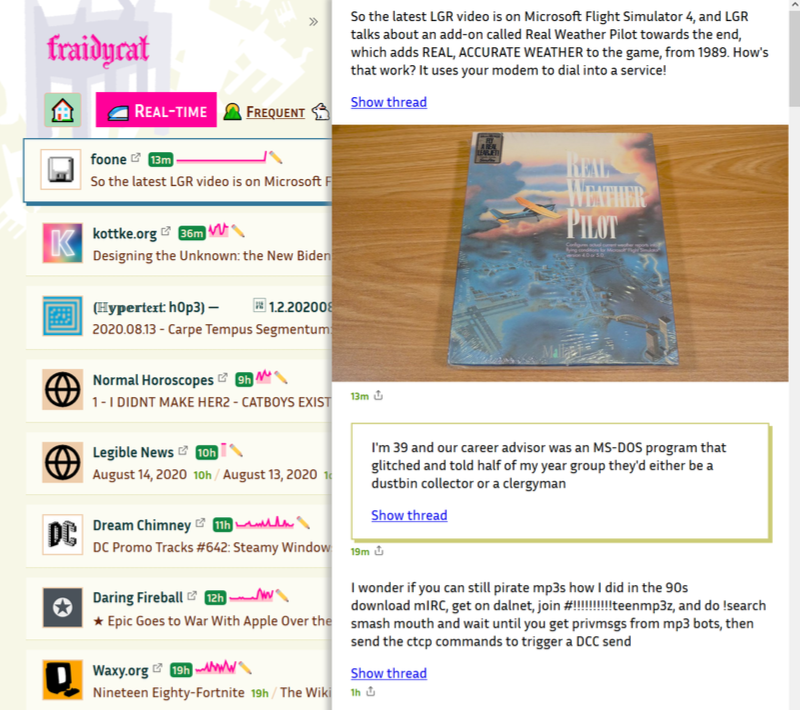 While posts are stripped down to their essentials in this view, Fraidycat does support all kinds of post types - retweets, quoting, embedded video or audio. So, yes, you can listen to podcast feeds and YouTube playlists directly from the panel.
While this feature seems very simplistic and plain on the surface, there is actually quite a bit more to say about the panel. But let's stop there for the moment. More to show you in the coming days.

This post accepts webmentions. Do you have the URL to your post?
You may also leave an anonymous comment. All comments are moderated.